Bobby Farhat
Licensed Marriage Family Therapist
  160 Saratoga Ave suite 210
Santa Clara, CA, 95051
408-306-4428
Book Your Session Today to Start Your Journey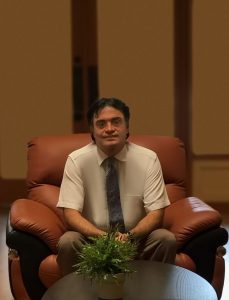 Hello, I am Bobby Farhat
Welcome to my website. I am a graduate of counseling psychology from Argosy University in Alameda CA.  I work with variety of clients with different issues such as depression anxiety, phobias, OCD, and panic disorder. I have also worked with the elderly population and their families extensively in different variety of settings. I know that seeking therapy is not an easy task. I believe that the most important thing that heals clients is their relationship with their therapist. I bring a very warm and nonjudgmental approach to therapy.  I know that it is not easy to go and seek help, but seeking help is not a sign of weakness. It a sign of strength. If we keep doing the same thing over and over, we will get the same results.
"Problems cannot be solved with the same consciousness that they have been created".
Albert Einstein
 It is never late to start you journey.