Bobby Farhat
Licensed Marriage Family Therapist                      
                                          Offering Telehealth now. 
Book Your Session Today to Start Your Journey
Offering Telehealth now.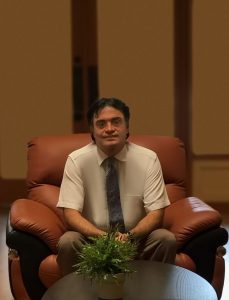 Hello, I am Bobby Farhat
Welcome to my website. I am a graduate of counseling psychology from Argosy University in Alameda CA.  I work with variety of clients with different issues such as co-depenency, Anxiety, work stress, depression, and truama. I know that seeking therapy is not an easy task. I believe that the most important thing that heals clients is their relationship with their therapist. I bring a very warm and non-judgmental approach to therapy.  I know that it is not easy to go and seek help, but seeking help is not a sign of weakness. It a sign of strength. I am traned in many modalities such as Acceptance and comittment therapy, Gestalt therapy, person centered therapy, and CBT.I am also trained in EMDR and have worked with victims of torture. I am also a certified hypnotherapist. 
I have a background in high tech and worked with many client in Silicon valley who are dealing with work stress and work life balance. 
"Problems cannot be solved with the same consciousness that they have been created".
Albert Einstein
 It is never late to start you journey.
I accept the Following Insurance and EAP's: Valley Health Plan, United Behavioral heath,Compysch EAP, Concern EAP.